The Team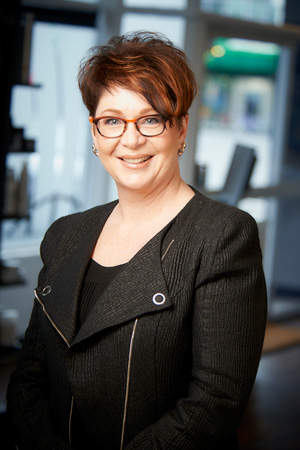 DJUANNE
My friends call me DJ. With 42 years in the industry I have loads of experience to share. I clearly love this profession. Ever changing and exciting, that's what keeps you interested.
I spend half my time on the floor with customers and the other half working on the business.
I was the Education Development Manager/Technician for Redken for 7 years, travelling, training hairdressers and facilitating courses. I have also been the evaluator for Redken's international color qualification, so I adore color corrections and any challenge you can throw at me.
I live in Hamilton with my two Burmese cats. After working for a big corporate for years, I wanted to get the work/life balance thing sorted. Hence we are only open 4 days a week. I think it is so important in life and wanted my staff to enjoy that too. We also want to be an inspiration and example to other businesses that it can work.
We have an amazing team at Colors. I believe we have the crème of the crop in Waikato. We are all a little bit different so come choose who would suit you...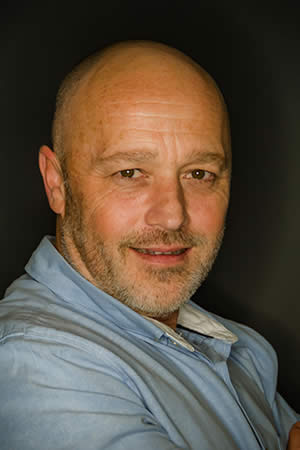 DEAN
Hi my name is Dean
I'm from Cape Town , South Africa originally. I'm the new boy at Colors Hair Company and very excited to be part of this dynamic team that have welcomed me with open arms.
I've been in the hairdressing industry for over twenty years. My passion for hair started very early in life. I have also been very fortunate from day one being taught the importance of education and training. I am a Redken certified hairlcolorist which means I have an international qualification that recognises masterful colorists.
I love ALL aspects of hairdressing. I enjoy doing both men and women's hair design. I specialise in hair tattooing, creative colouring, colour correction, foiling, balayage and ombre. In my spare time I like to spend it with my friends and family, my wife, son and daughter. I enjoy being in nature, camping, hiking and diving and having a great time outdoors or just keeping fit in the gym.
I look forward to meeting the beautiful people of New Zealand and calling it our home.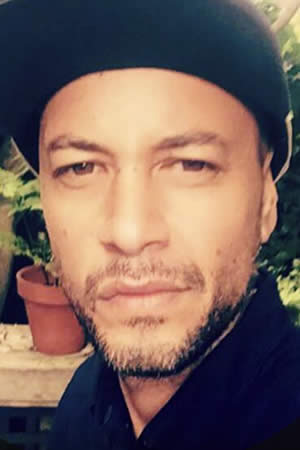 HEMI
Originally from Hamilton I have spent the last 20years of my hairdressing career working in salons both in Wellington and Auckland.
Due to the covid pandemic I have recently returned to Hamilton, our industry was severely affected in Auckland with all hairdressing services shut down. With a lot of stress also came growth and it gave me the opportunity to re-evaluate, stop and look at the importance and balance in life for me, that was coming home.
One thing that has always remained the same is my love and passion for hair. I offer over 20 years of experience on cutting and colouring. From long to short styles and everything in between. From blondes to brunettes, with full head foils and balayage hand painted techniques, I love it all.
In my spare time you will find me constantly upkeeping with on-point hair trends and upskilling my technical abilities to offer clients the best services. You would also find me walking my two adorable fur baby pugs Kayla & Eva.
As the newest member of the colours team, I am so excited to be here working along-side a dynamic talented group that all share the love of making our clients look and feel amazing.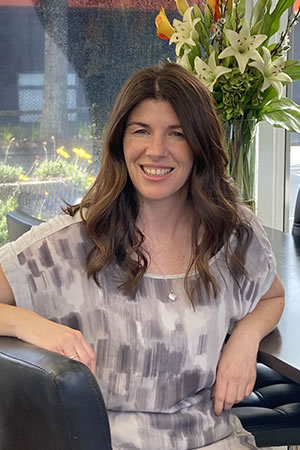 LEONIE
Hi there I'm Leonie. Im a fully qualified Hairdresser with 20 years experience. I have recently taken 5 years off to have another gorgeous girl so just getting back into it.
I've always loved colouring, foiling, and cutting. I'm really excited to work at Colors with its friendly vibe and very talented team. I always love learning new things, I feel like a sponge. Working at a salon that won Best Training Salon in NZ is super cool. Perfect opportunity to grow.
I'm originally from Manawatu and have been in Waikato for 7 years. I have two girls 4 & 22 and a "thinks he's funny" gorgeous husband. The oldest girl has recently moved out of home and my youngest is starting school soon. I love to spend time with my family, friends and hanging out at the beach.
I look forward to meeting you when you are in...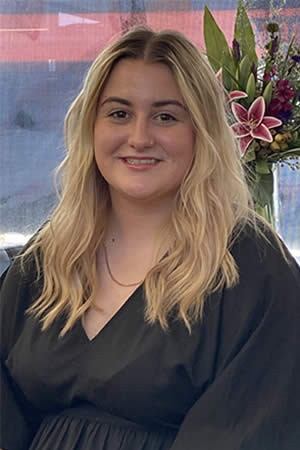 MADDY
Hi Im Maddy. Ive just recently started my career in hairdressing so Im still in my training days. Im glad I have the privilege to be able to learn from DJ and the team at Colors.
A little bit about me is I grew up in Matamata with my 3 siblings, mum and dad. We moved to Hamiton when I was 10.
I have always been a creative person, I used to do art class. I always knew I wanted to be a hairdresser from a very young age. My nana was a hairdresser and love my nana.
Ive worked part time ever since I was about 13 yrs old so don't mind hard work. Im excited to learn and grow in this amazing environment. Cant wait to see how far I come.
See you soon